WHY DON'T WE DELIVER THE DAILY BOOST?
Give your employees a healthy boost with 100% organic and cold-pressed juices and ginger shots.
These are not your ordinary juices – Frankly's are packed with natural nutrition and flavour! From a classic green juice to a sweet beetroot juice, we have something for everyone!

And don't forget, the little ginger shots, packed with natural vitamin C, are perfect for an afternoon boost or to keep a cold at bay.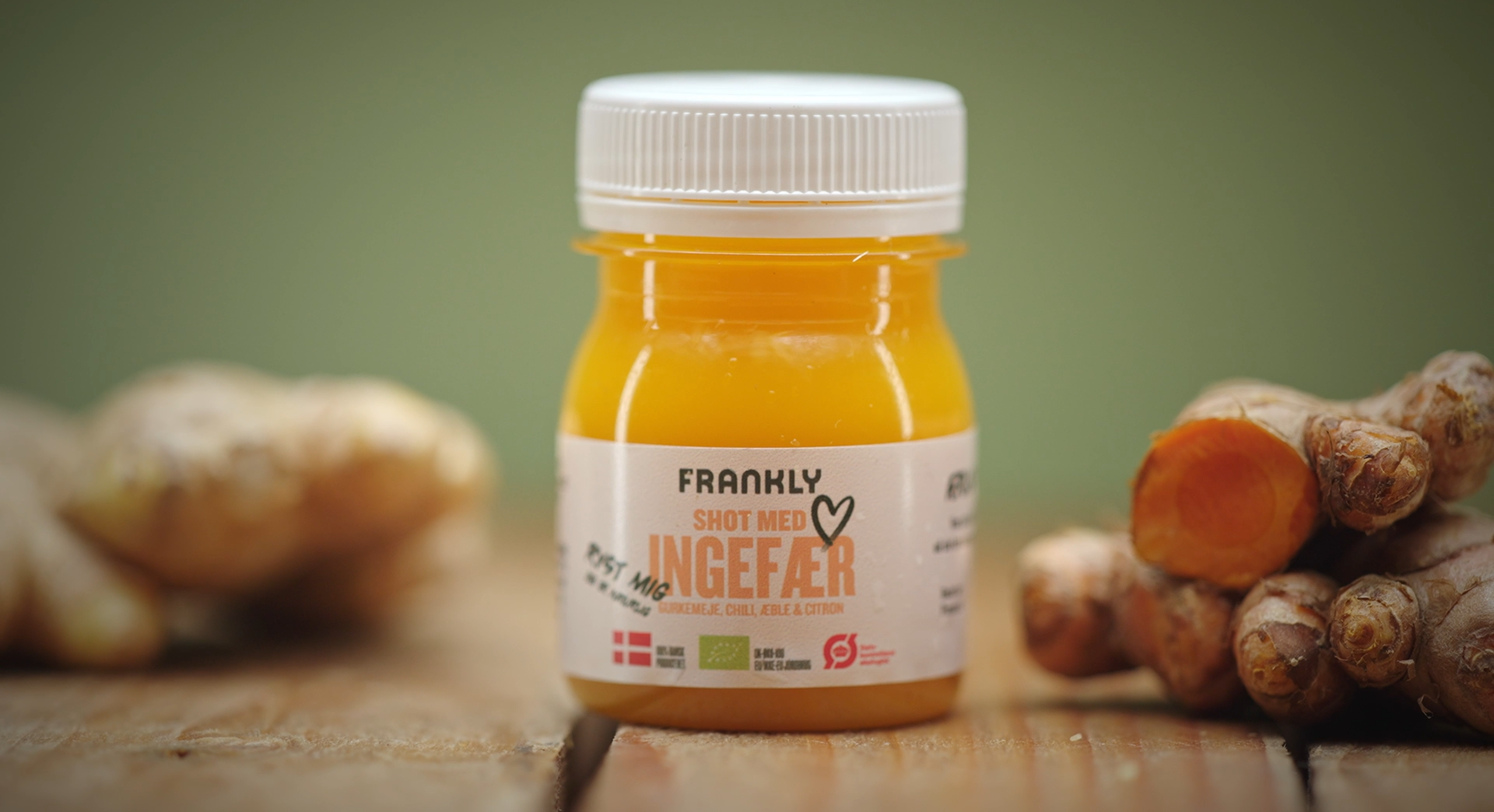 You choose whether delivery should take place every week, every other week or, for example, when you have an event.
Your order can be changed continuously according to your needs.
(Also remember to order catering for your meeting)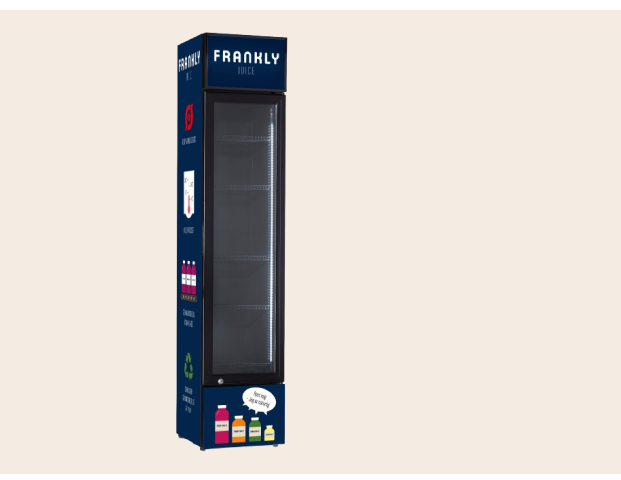 FIXED DELIVERY INCLUDING FRANKLY FRIDGE
If you want us to be responsible for continuous replenishment, a Frankly Fridge* is the solution for you. Then you don't have to think about anything else but boosting yourself.
CONTACT US
*We provide a fridge for a deposit of DKK 2,500. Replenishment takes place by agreement, every or every other week.
LET US CONTACT YOU WITH AN OFFER
We have the option of delivering throughout the country, either directly in the Copenhagen area or through Foodservice partners throughout Denmark. Contact us for a tailor-made solution for your needs.
Fill in our form or call directly on tel.: 53 52 85 51