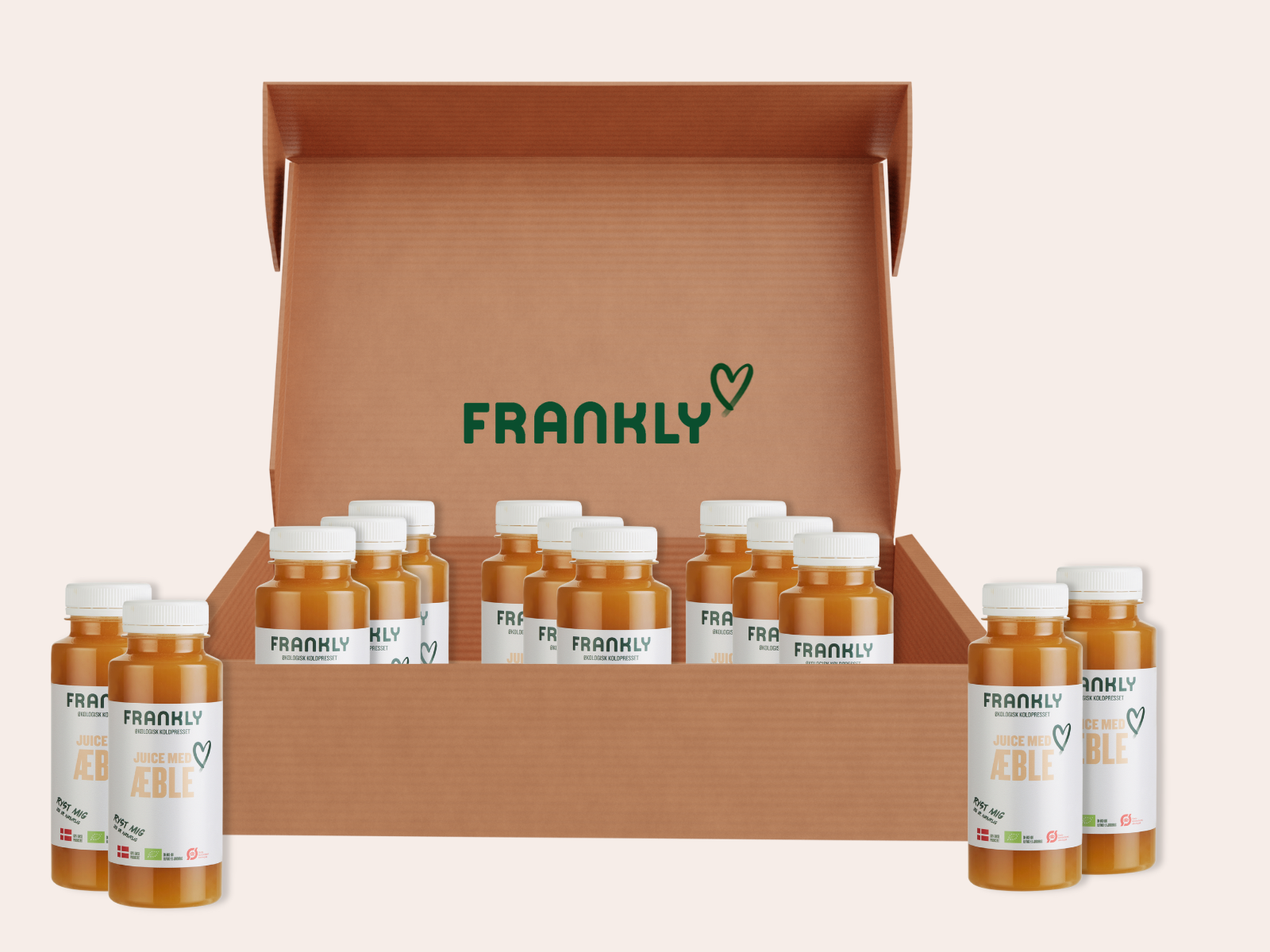 THE APPLE JUICE BOX
Sometimes it's the simple things that taste the best, and that's the case with our 100% organic, cold-pressed apple juice. Fresh, refreshing and packed with natural sweetness, this juice is a classic for a reason. The taste of Grandma's Colonial Garden House. Enjoy it alone or mix it with other juices for a delicious variation of your favourite drink.

24 X APPLE juice
(
100% organic, cold-pressed apple)

ATTENTION! The price is exclusive of VAT and a thermobox of DKK 30
Delivery is calculated at checkout.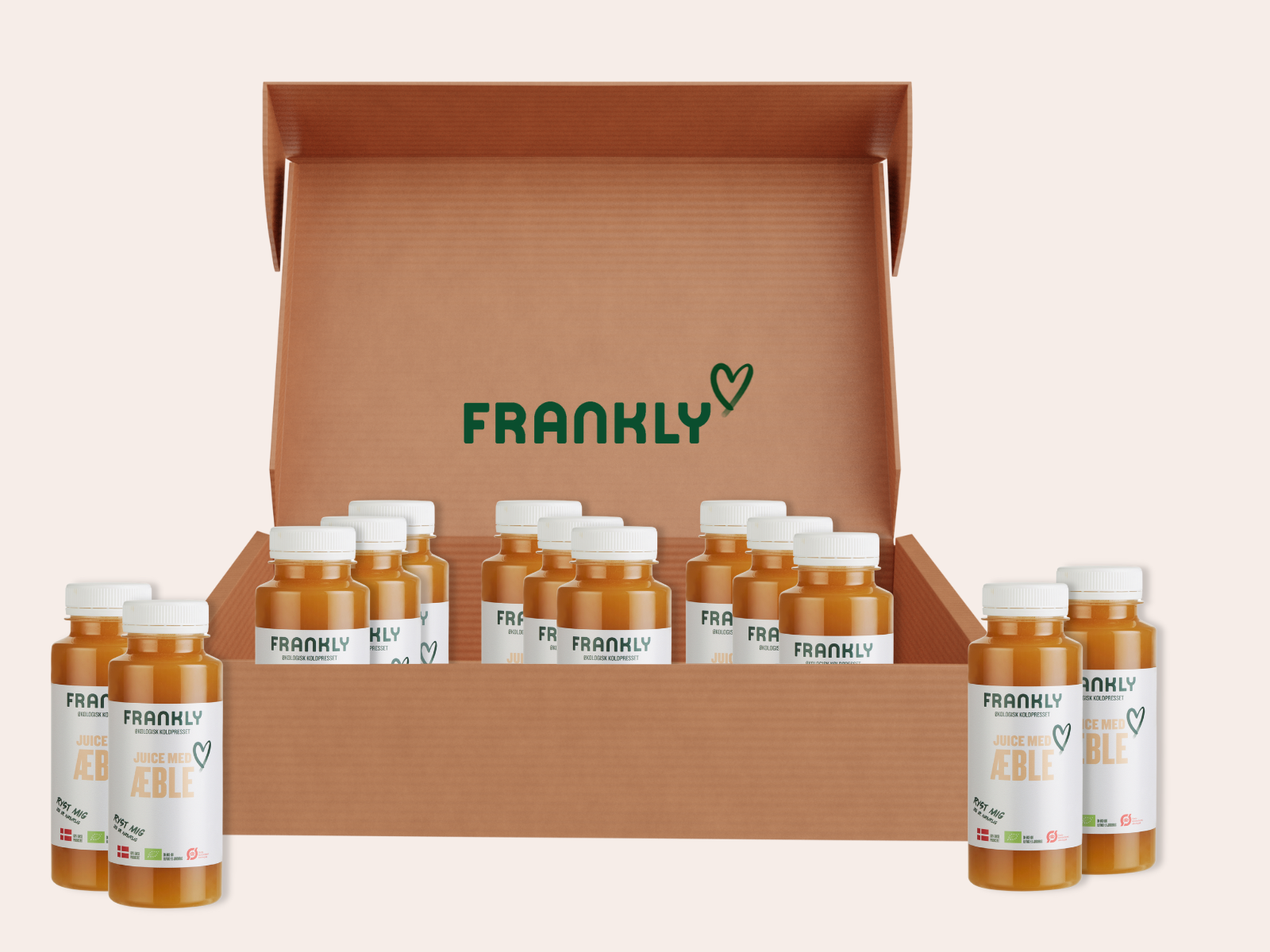 WHY IS MY JUICE SEPARATING?

It is completely natural for your juice to separate and only a sign that the juice is...well, natural. Separation is a process that occurs for raw, cold-pressed juice. As long as the juice is kept refrigerated and enjoyed before the expiry date, you can drink freely. Just give it a shake and enjoy the fresh taste!
IS THERE ADDED SUGAR OR ANYTHING TO THE JUICE?

No, there is absolutely nothing added other than juice from fruit and vegetables in all the juices.
WHY CAN THE JUICE VARY IN TASTE AND COLOR FROM TIME TO TIME?

Just as the fruits and vegetables you buy have natural variations, so do our juices. Flavors and colors may vary based on the natural mood swings of the season. So let yourself be surprised every time you taste one of our fresh juices.