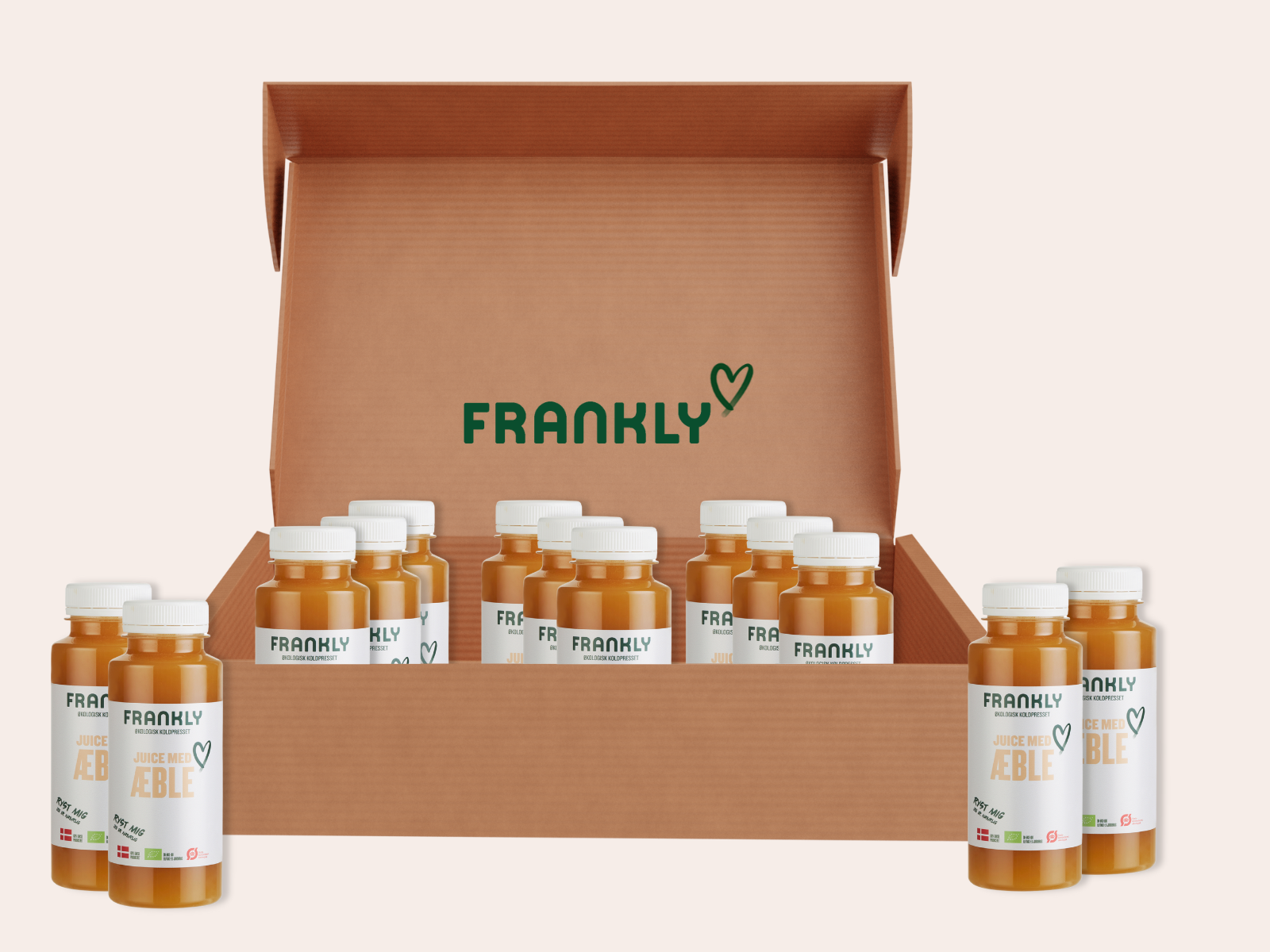 ÆBLE KASSEN
Nogle gange er det de simple ting, der smager bedst, og det er tilfældet med vores 100% økologisk, koldpressede æblejuice. Frisk, forfriskende og fyldt med naturlig sødme, er denne juice en klassiker af en grund. Smagen af Mormors' Kolonihavehus. Nyd den alene eller bland den med andre juicer for en lækker variation af din yndlingsdrik.
KASSEN INDEHOLDER:


24 x ÆBLE juice
(
100% økologisk, koldpresset æble)

Prisen er eksklusive moms, pant og termokasse. 
Levering udregnes ved check out.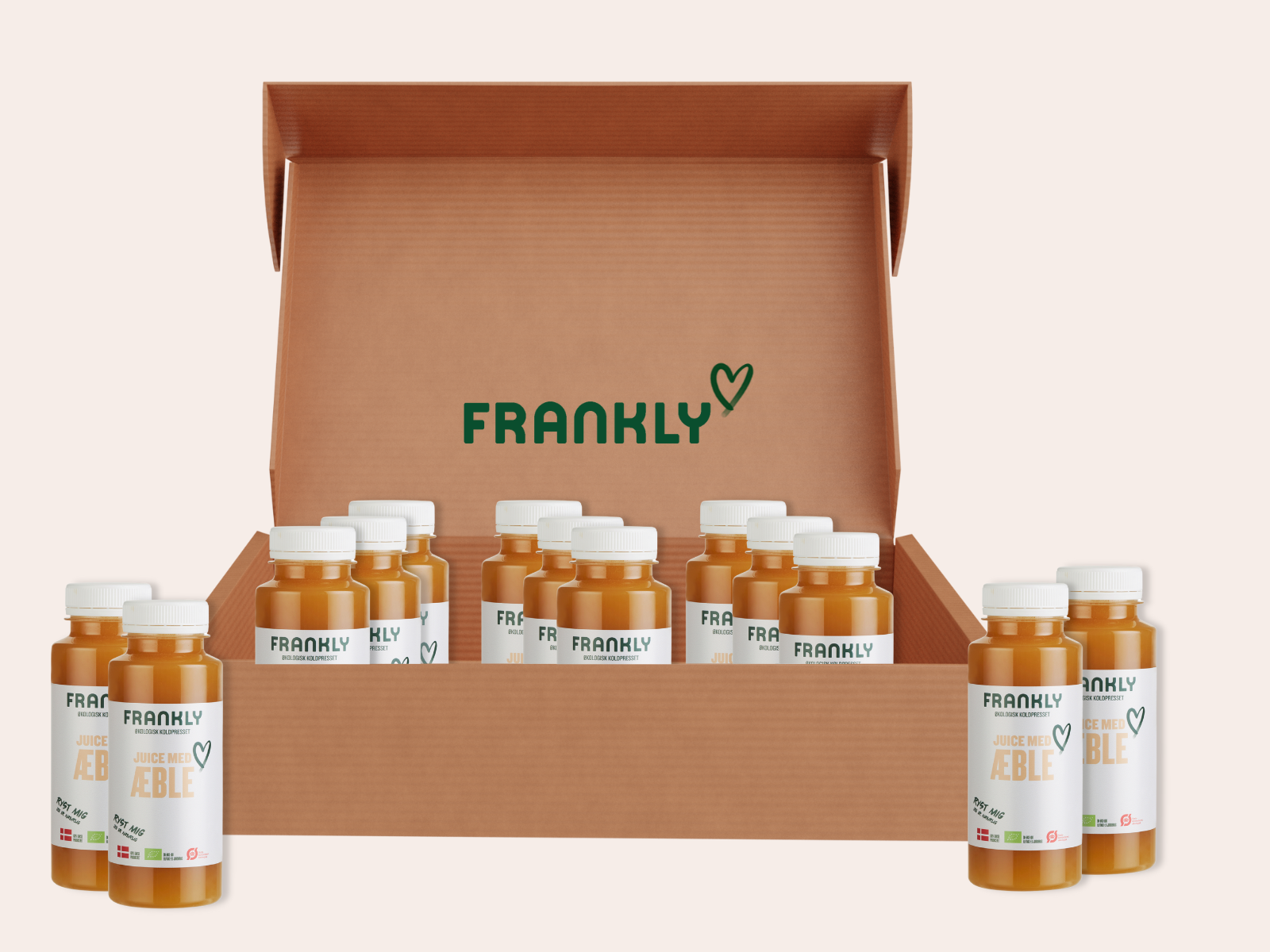 WHY IS MY JUICE SEPARATING?

It is completely natural for your juice to separate and only a sign that the juice is...well, natural. Separation is a process that occurs for raw, cold-pressed juice. As long as the juice is kept refrigerated and enjoyed before the expiry date, you can drink freely. Just give it a shake and enjoy the fresh taste!
IS THERE ADDED SUGAR OR ANYTHING TO THE JUICE?

No, there is absolutely nothing added other than juice from fruit and vegetables in all the juices.
WHY CAN THE JUICE VARY IN TASTE AND COLOR FROM TIME TO TIME?

Just as the fruits and vegetables you buy have natural variations, so do our juices. Flavors and colors may vary based on the natural mood swings of the season. So let yourself be surprised every time you taste one of our fresh juices.